Garage Organization Starts with Garage Cabinets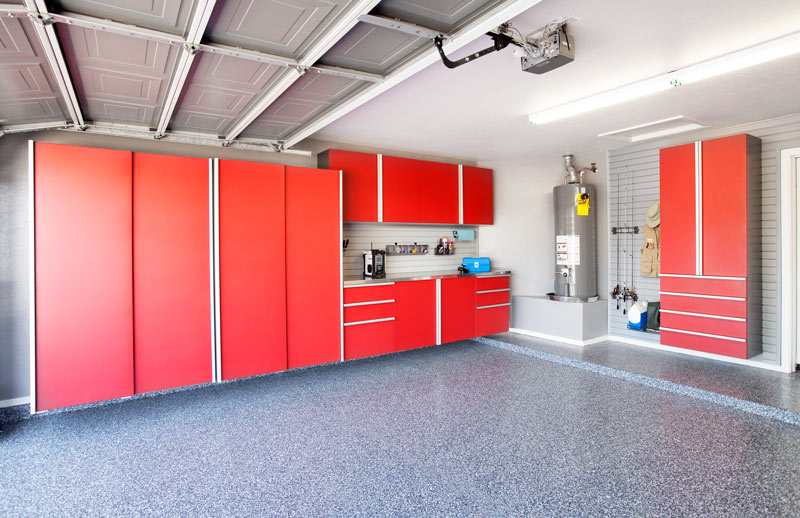 If you are constantly rummaging through piles of clutter in your garage and wasting time looking for the tools, garden supplies, sports equipment or hardware that you need, then it's time to take control of your garage organization! Just like custom closets in the home can provide much-needed space to store your belongings, custom garage cabinets can do the same in your garage.
At Closet Designs and More, our products go beyond the inside spaces of your home! We also offer high-quality garage cabinets with stain resistant coating and installation services in the North Metro Atlanta Area of GA.
When you drive up to your house and open your garage door, no longer will you feel embarrassed or humiliated by the state of your parking area. In fact, you just might find yourself looking for reasons to open the door and show off your new garage wall cabinets and uncluttered garage space!
The appeal is in the details: From hidden hinges and 100% steel hardware to sturdy wall mounting and stain-resistant coatings, your cabinets will withstand the test of time, as well as Georgia's variable climate.
Georgia Custom Garage Cabinets Suit Your Sense of Style!
Just like all of our products, garage cabinets by Closet Designs and More are built to your specifications and decorating style. We have a variety of finishes to choose from, including:
Matte

Metallic

Powder-Coated

Wood Grain
We want you to be thrilled with your built-in cabinets, so we make sure that you have plenty of options!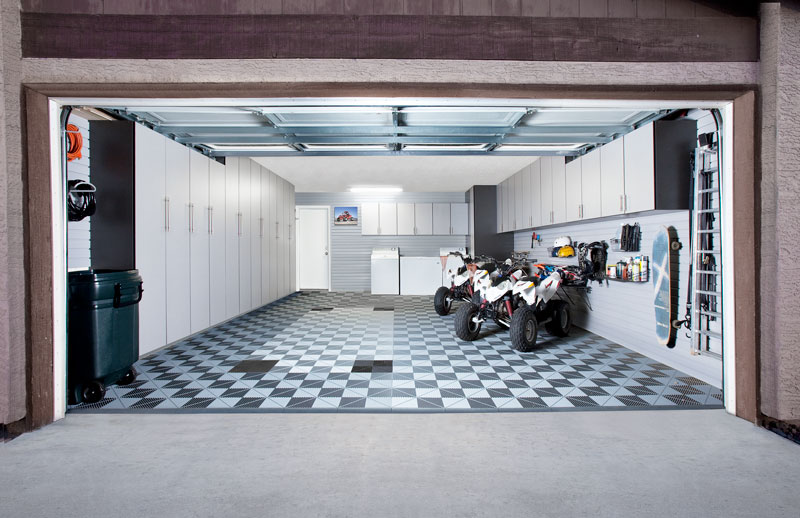 Do you sometimes wish for a cleaning fairy to wave her magic wand and knock some sense into your Georgia garage? If you have had it up to here with garage clutter, then Closet Designs and More has the garage organizers you need to take control of your storage space.
From floor to ceiling, we can outfit your garage with a variety of racks, shelves, wall organizers and more!
Variety Is the Key to Your Custom Garage Organizers in Georgia
Not every garage is the same, and no two families use their storage space exactly the same way, so we offer a variety of products to meet your needs. Some of the organizers that we offer include:
Overhead Storage Racks
Need to keep certain items out of the way and off the floor? Our overhead storage racks might be just the answer!
Wall Storage Systems
We offer both gridwall and slatwall systems that keep your garage neat and tidy. These come with a wide variety of hooks, baskets, bins and wall racks for anything you might want to store off the floor.
Garage Shelving
Our garage shelving works perfectly with our wall storage systems, and is strong enough to bear heavy loads.
Workbenches
Need a place to get a job done? A beautiful new garage workbench offers storage space and a work area.
Of course, everything is customizable and able to be modified for your particular storage situation. Even better, most of it is movable, as well, so if your needs change, so can your garage organization system!
View Closet Designs
If you are looking for closet design ideas and the latest innovations in closets, schedule a consultation. First, take a look through our storage gallery to see our work.