Whew, It's Been a Busy Week!
We installed several closets, but two of my favorite jobs were a little unusual for us. This is the "More" part of Closet Designs and More.
We helped Erica in Little Five Points streamline storage areas in her 1940's bungalow. Now if you've ever been in a 1940's bungalow you know she was tight on space for her family! We helped transform a boring hallway into a place to display family memorabilia and precious gift from friends.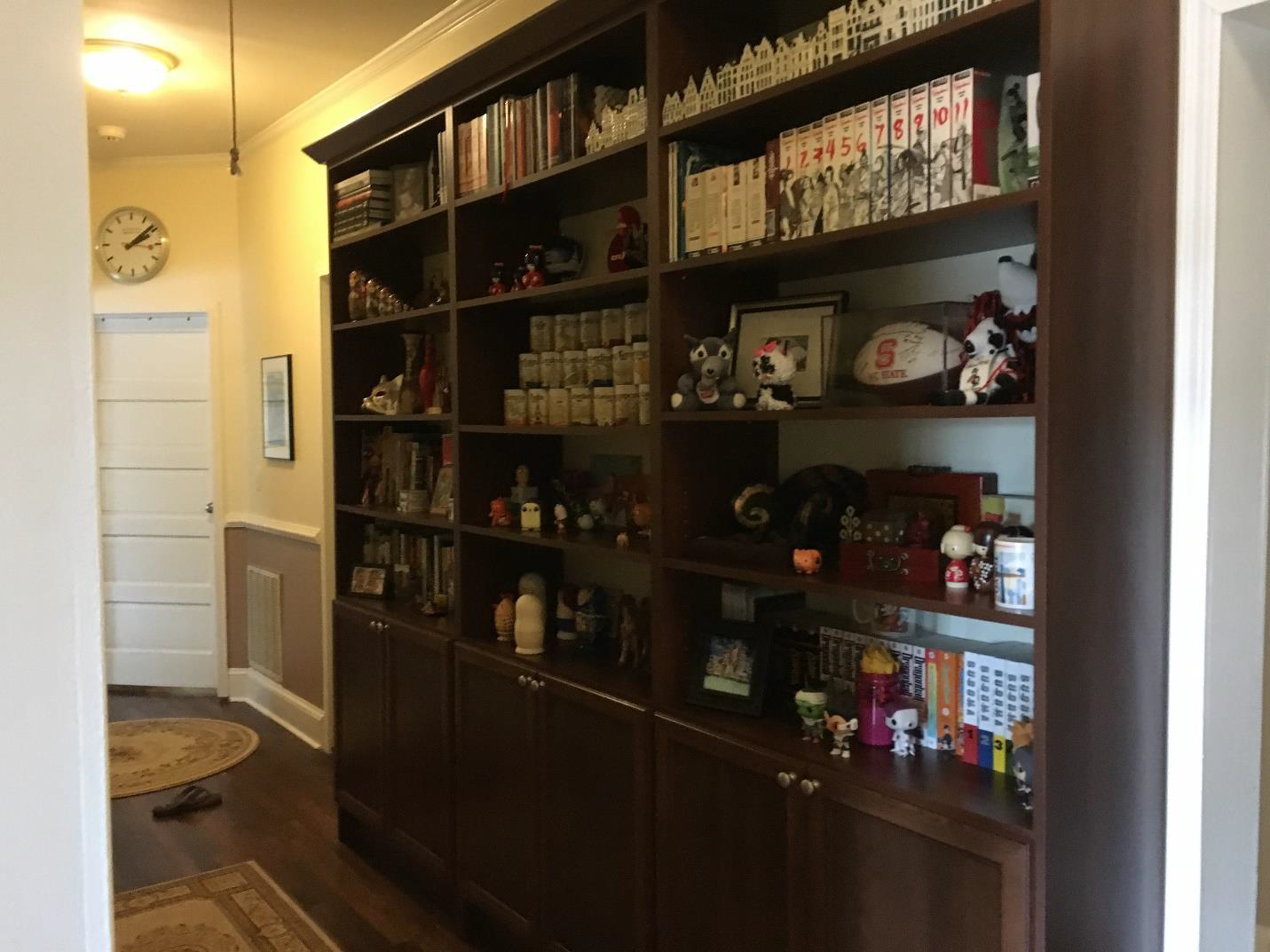 In addition to the bookcase we updated the
laundry room
to make it more user friendly, and by user-friendly I mean less clutter. Sometimes it helps to have cabinet doors to cover up a bunch of ugly cleaning supplies!
Isn't this coffee bar darling?!?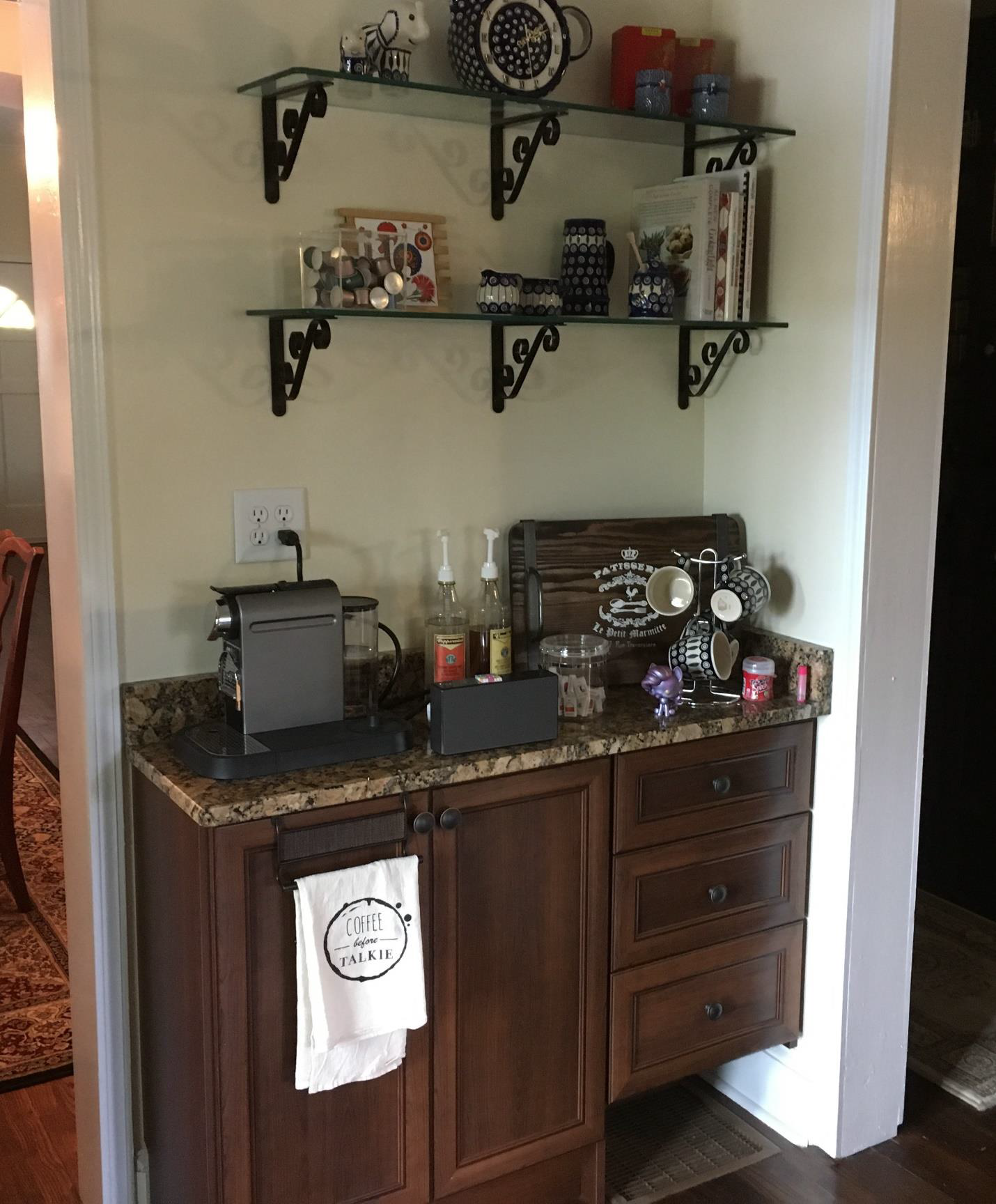 We built this for Erica too! She needed a little space for coffee prep, so a little cabinet with a beautiful piece of granite was just the ticket!

Next up we went to see Lori in Alpharetta. Lori had a pantry that just didn't cut the mustard. Some adjustable shelves were just what the job called for and now there is a place to store
kitchen
overflow. Since this pantry was a pretty good size we also made another coffee bar. This time we used our standard white cabinets and a lovely piece of granite.
See for yourself…..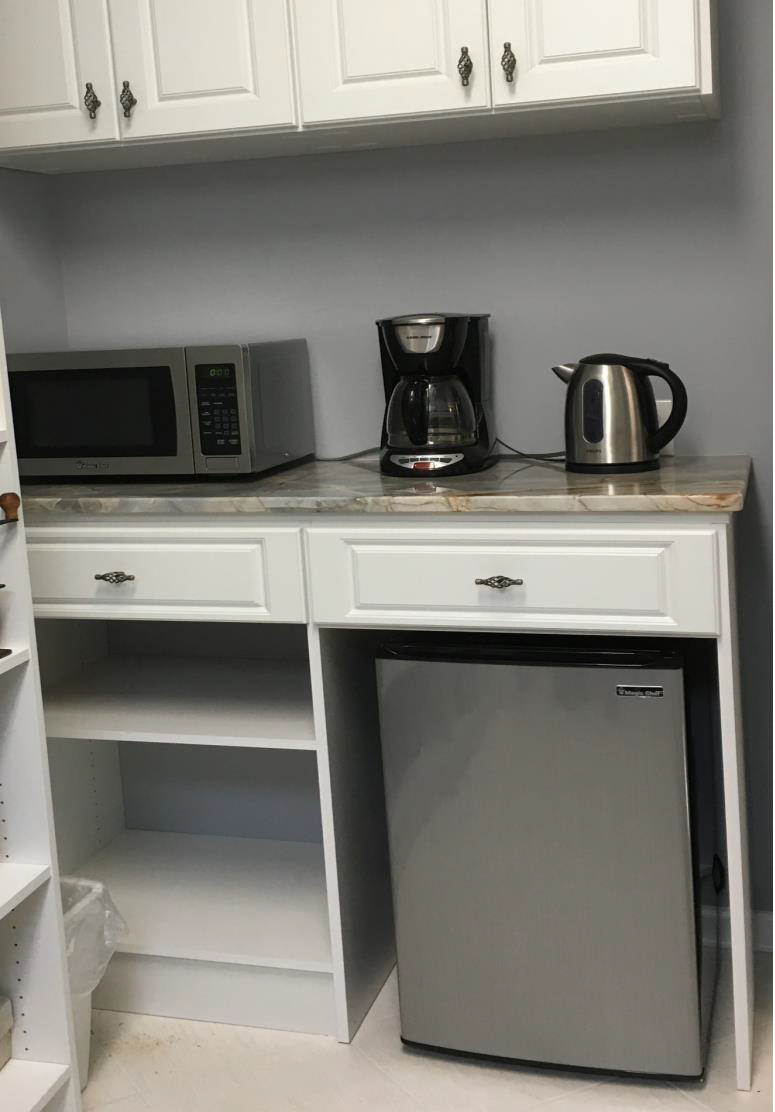 So like I said, it was an unusual week for our crew! A few of us didn't realize how important coffee was to the
Atlanta area
, but we won't soon forget. If you need a pretty coffee bar in your kitchen or pantry or you just have some dead space that needs a functional solution c
all us for a free design consultation
! You never know what we will come up with next week.