Tips for a Better Organized Closet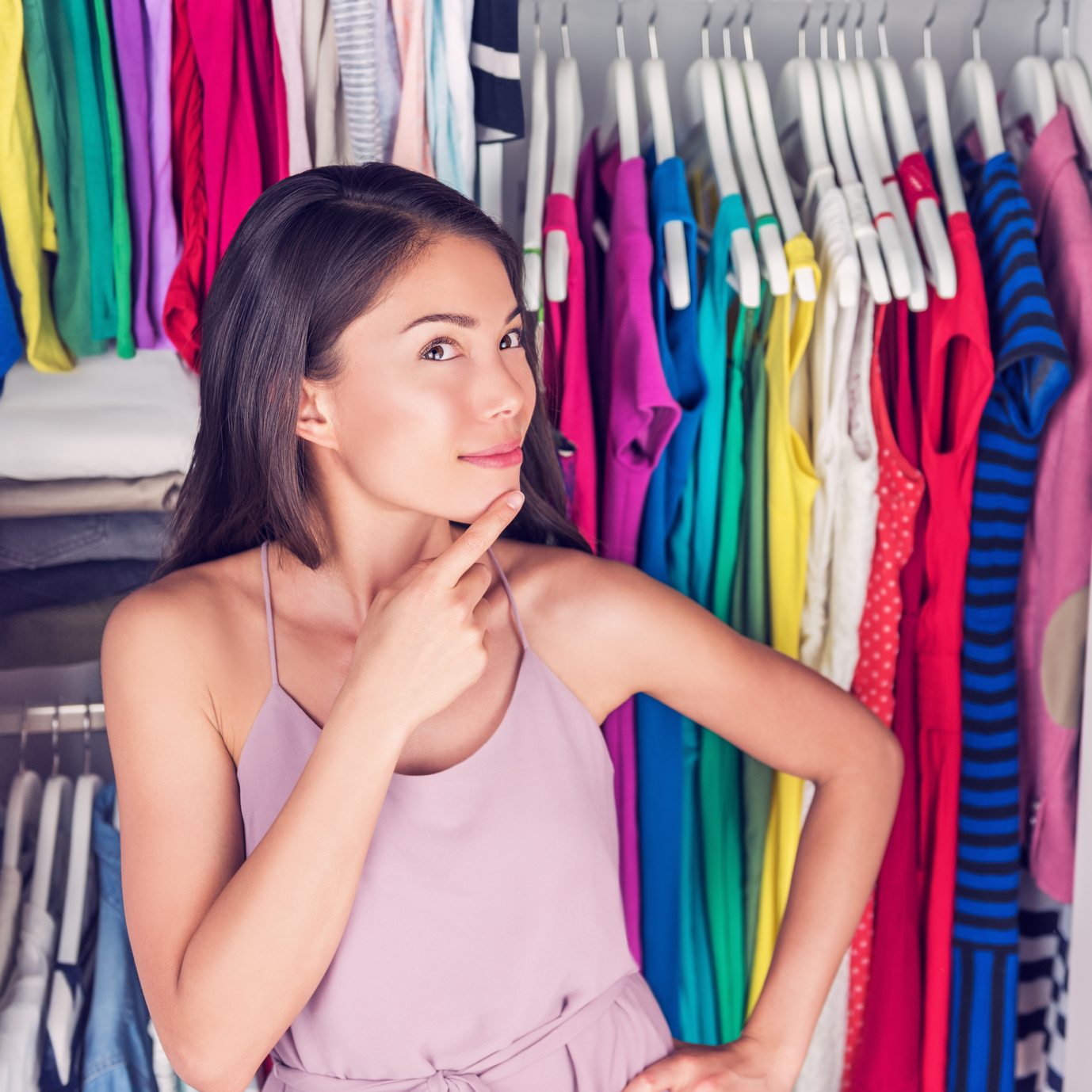 No matter how spacious your closet is, if it's not organized, it could take you hours to find that specific pair of shoes that you're looking for. Without the correct organization, your closet is nothing more than a chaotic holding place for your accessories, bags, clothes, and shoes. It could be difficult for you to find certain pieces of clothing if they aren't properly displayed and stowed, leaving you in a fashion rut. Take back your style by using these organizational tips to perfect your closet storage in Atlanta.
· Keep a container in your closet for buttons and sewing kits. Everyone has those pieces in their closets that are missing a button or that have a snag. Instead of deciding to fix these items "later," keep a kit close by. You're more likely to mend the problem immediately if you have spare buttons and a needle handy.
· Use bins and baskets. If you've got shoes, bags, and scarves hanging out on your shelves, tuck them away using bins or baskets. By putting loose items into bins, it cleans up the area and leaves your closet looking crisp. Choose bins that fit the space and give you the optimum amount of storage. Also, limit the amount of styles that you use. The more basket styles you use, the more cluttered your area will seem.
· Take your shelves to the top. If you don't have shelves ranging from the bottom of your closet up to the top, consider building additional shelves. This gives you more space for bins and shoes. If you don't have the experience, don't attempt to make and install the shelves yourself. Instead, leave the heavy lifting to a professional closet designer.
·
Make everything you need easily accessible. There is nothing worse than trying to get dressed in the morning and having to run to the dresser and back to the closet where you have to sort through a few bins. Put everything you need to get ready in the mornings close by. This includes undergarments, socks, and accessories. It will make your closet much more convenient and speed up your morning routine.
· Hang your pants on top. For a closet that looks cleaner, hang your jeans and skirts on the top shelf. Hanging shirts and blouses from your top rod gives off a messy and unorganized look. But if you hang your pants from the top rod, you have the clean line of each pair of pants folded in half. It creates an orderly look that makes your closet appear more organized.
· Make your space your own. Your closet is still part of your home. It should reflect your personal space. Using wallpaper, paint, designer bins, colored hangers, or pictures is a great way to spruce up the space and bring some personality to your area.
If you aren't a whiz at closet organization in Atlanta, don't worry. Practice makes perfect. There are professional closet designers available to help you turn your drab closet into something fab. Whether you need custom storage solutions or additional shelving, hire a closet designer to make all of your fashion dreams come true.