Reasons Why Custom Closets Are Worth the Investment
Yes, it's worth it. Custom closets in Atlanta can be the ticket to a more organized house. Plus, it's customizable. You can choose your budget, your closet design, and the locations in your house. Closet customization is for much more than just the bedroom. Closets can change your entire home!
A Neater Garage
One of the most popular places for a closet system is in the garage! Think about it. What does your garage look like right now? Garages tend to become a dumping ground for bikes, toys, tools, machines, and shoes to the point where you can barely fit your car inside! A closet system takes care of all of that, utilizing all of the existing space in your garage.
Your customized closet can include floor-to-ceiling shelves and cabinets for storing away tools and toys, it can include overhead storage for items you don't need as often, and it includes perfectly handy tool walls for hanging and storing your lawn, garden, and other hobby tools. Imagine being able to find just what you need as soon as you need it. Imagine opening the garage to a neat and organized space that you won't be embarrassed of should your neighbors glimpse inside!

An Organized Bedroom
Of course, an organized bedroom closet is a must. Instead of shuffling through your clothes, shoes, and accessories looking for just the right item, you can have everything neatly organized where you can easily find and store it.
Even if you have a small closet to begin with, our custom closet design ideas can make use of every inch of space, without making it too crowded. Through a combination of drawers, shelves, hanging rods, and dividers, we can have your closet organized and de-cluttered with the added bonus of an aesthetically pleasing closet space! Not only will this make your daily life a lot simpler, but more enjoyable, too.
Functional Mudrooms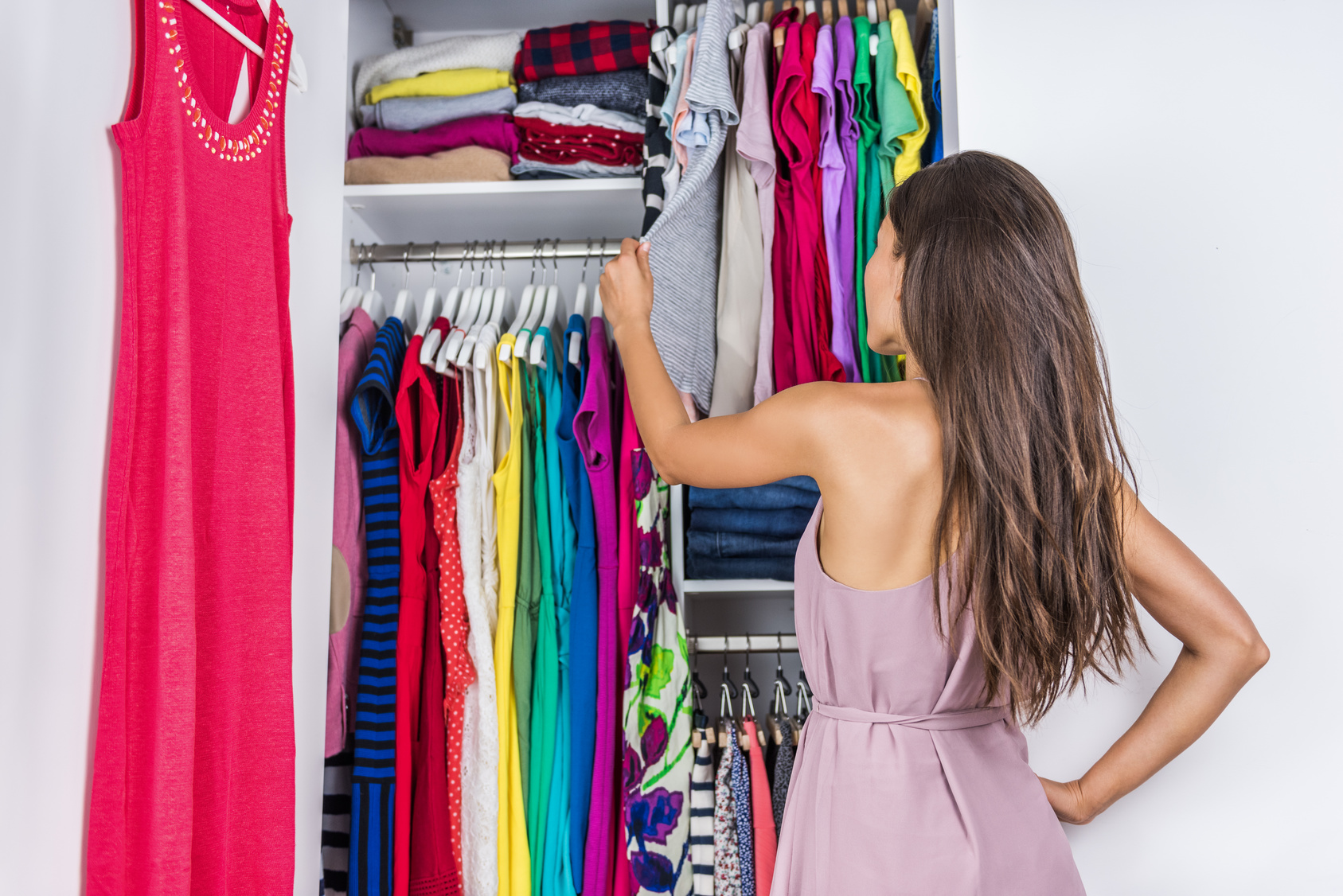 If you are constantly looking for ways to de-clutter your house, a custom mudroom closet may be the perfect solution for you.
Not sure how to design a mudroom? We can help. You can stop a lot of clutter from entering your main living spaces by simply having a custom closet where your family can place keys, coats, shoes, backpacks, and mail. If you don't have a room specific for this purpose, don't worry. All we need is one wall or one corner near the door to design a custom closet that will organize all of those cluttered belongings.
A mudroom closet space will not only help each member of your family quickly store and find their possessions, but it will also keep those things from cluttering the rest of the house. It's a win-win. No more scrambling to pack away the clutter when guests are coming for dinner…it's already stored!
Better Home Value
Custom closets are worth it for many reasons. They organize your belongings, maximize space in the house, de-clutter the entire home, create a more peaceful atmosphere, and they can add to your home value. Even if you're not selling your home immediately, aesthetically pleasing closet spaces can drastically alter the overall look, feel, and value of the home for years to come. It's features like these that can give you the edge in the Atlanta home selling market. And they can benefit your family for years to come.
More Space, Less Clutter
Contact us today if you are ready to declutter your house and see just how amazing it is to live in an organized space. Our team is so excited to help you create the custom closet that's perfect for you.