Prepare Your Home for Closet Installation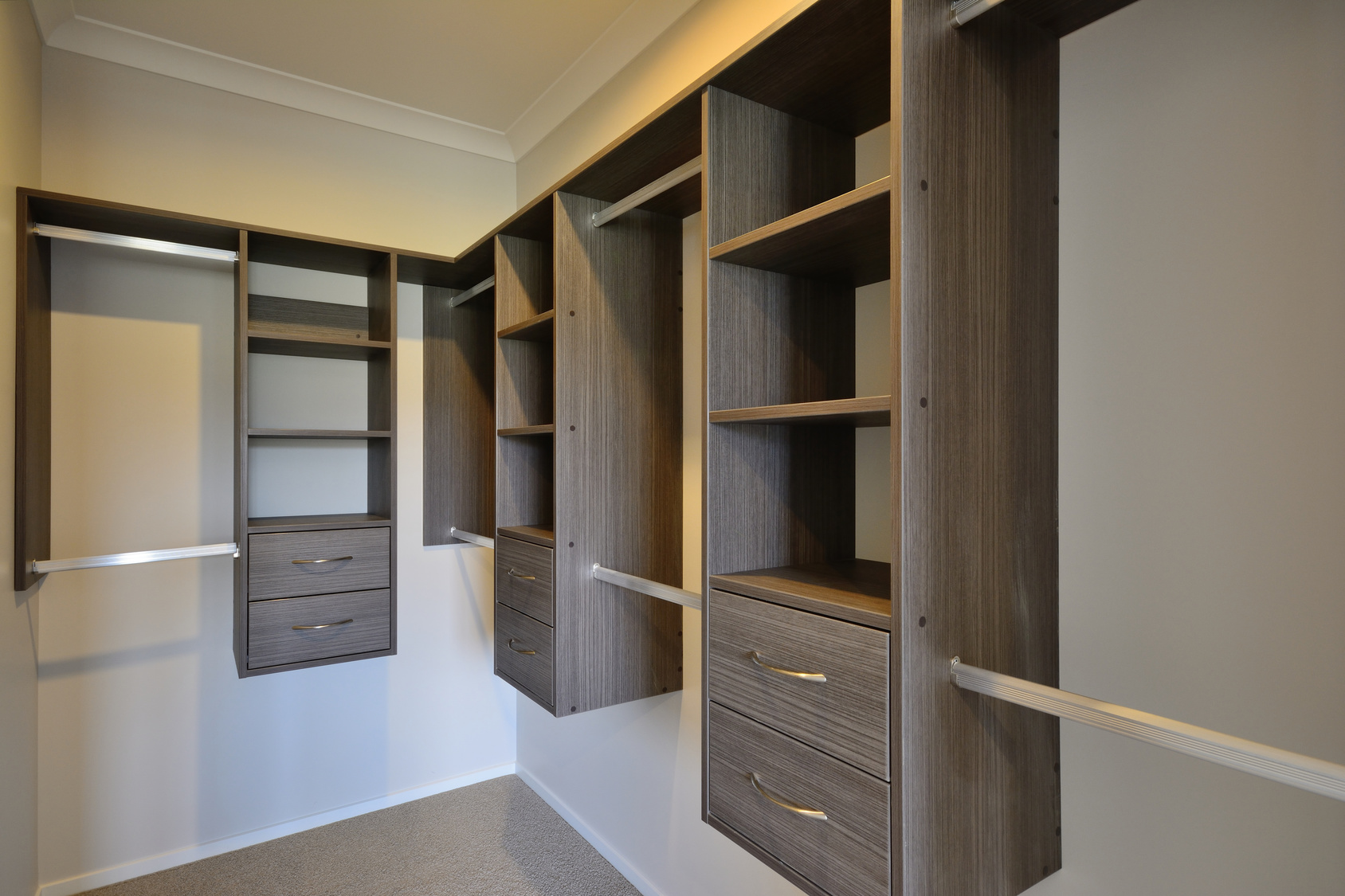 If you're starting a custom closet design in Atlanta, you've probably spent hours picking the perfect place for your purses and the most sensible space for your shoes. You've most likely worked and reworked different options until the design is perfect. Once your design is finalized, it's time for installation. To get your current closet ready for an overhaul, there are a few things that you need to do to make your contractor's job easier.
· Clean and clear everything out. Before your contractors can install your new closet, they need a blank canvas to work with. Clean out all of your clothing, shoes, purses, and accessories beforehand. This is the perfect time to purge and get rid of anything that you're no longer using to make way for a new and organized space.
· Paint. If you're planning on changing the wall color in your closet, it's best to do so at least 2-3 days before your closet is installed. Whether you choose sleek grey paint or colorful wallpaper, changing the wall color is the perfect way to brighten up your new space.
· Take care of the flooring. Before your brand new closet is installed, it's time to either clean or replace your flooring. Once your new shelves and cabinets are installed, it's going to be difficult to put new flooring in should you decide to do so in the future. Think about what you want for your flooring options before having your closet installed to achieve the best results.
· Take décor off the walls. While it's important to clear everything out of your closet, it's also important to remove any décor off the walls that could fall as a result of hammering. This includes any frames or glass décor that share an adjoining wall with your new closet.
·
Plan for your pets and kids. During the time that your closet is being installed, consider planning a playdate for your children. There are going to be various construction materials lying around your home. Ensuring that the kids are out of the house is the best way to keep them safe and out of the way of the contractors. Also, if you have pets, either keep them in a different part of the home or leave them with a friend. You will have workers coming in and out of your home while installing your closet. This can make it difficult to keep track of pets.
· Decorate and plan for your new space. If you have a theme in mind, take the time needed to pick up linens, rugs, and décor for your new closet. Then plan where all of your clothes will be in your space. Whether you decide to color-coordinate your closet or sort things by season, having a plan is going to make it easier to put your new space together once it's been installed. Finally, have fun putting your clothes back on the hangers and making everything look neat.
Designing your dream closet is an exciting process that allows you to create a space that's all your own. Once your closet installation in Atlanta is done, you'll be able to appreciate the beautiful craftsmanship in your brand new space.