How to Increase a Soupcon of Storage in Your Closet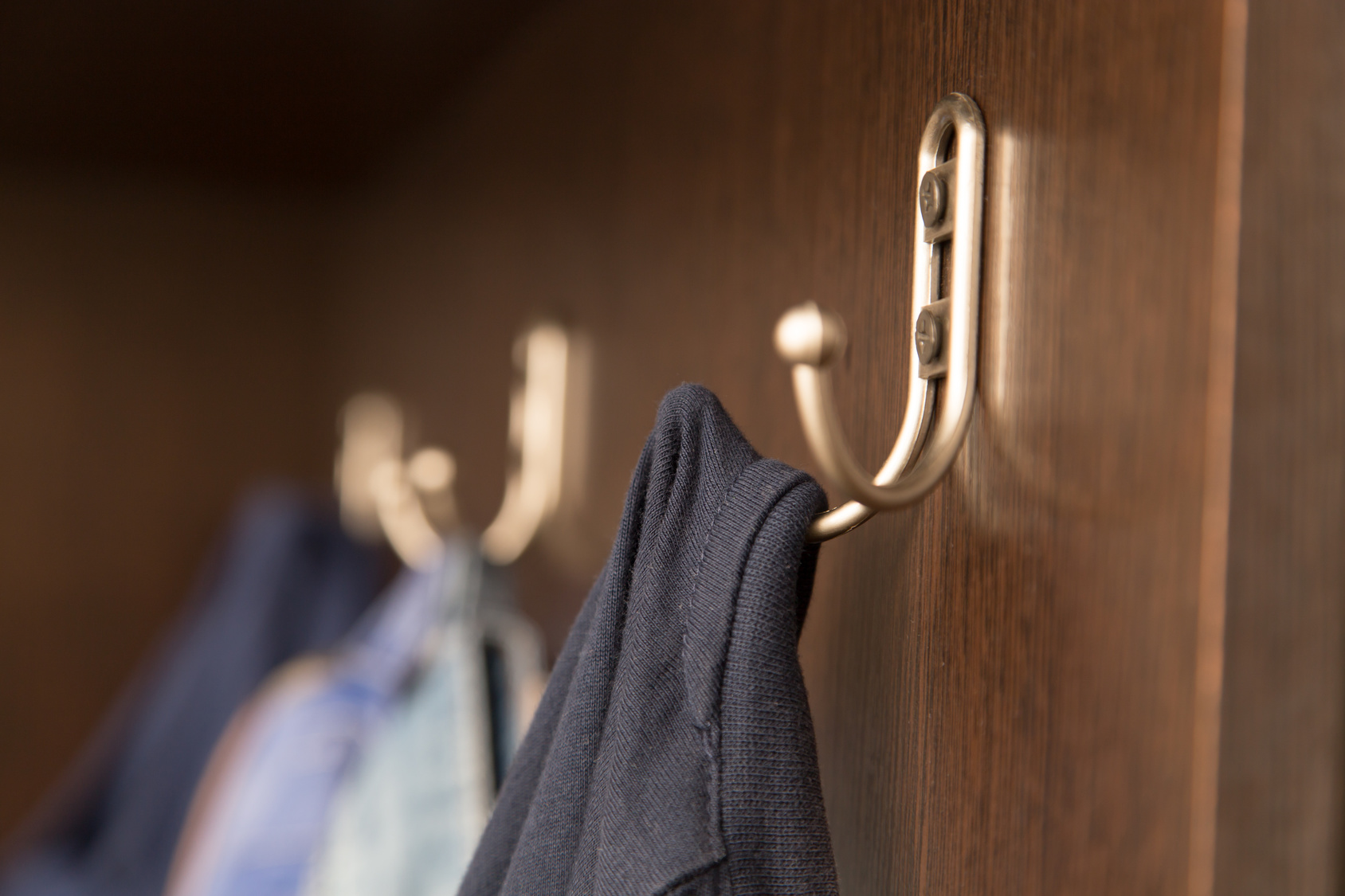 Design and lifestyle resources across the world now tout the benefits of living simply and enjoying a minimalist home. However, you should never compromise when it comes to closet storage in an Atlanta home. Sure, a cozy loft can be comfortable and even breezy, but nobody wants a cozy closet. Thankfully, there is nothing that a custom closet company from Atlanta cannot tackle. Even the tiniest closet or corner of a bedroom can be vastly enhanced with a few improvements, such as these 6.
Extender Rods
Extender rods will revamp a closet full of messily stacked clothing into a convenient hanging space. Even if you currently have rods in a small closet, an extra row of extender rods can double your available hanging space and take advantage of high cubic feet near the ceiling—space that usually goes unused.
Compartment Shelves
A single, long shelf is a recipe for that too-common sight of stacked clothes crowding each other, tilting, and keeling over. How can you be expected to find anything on a shelf that has no separation? Compartments require very little space to install and can improve your closet's organization potential. For example, convert a shelf full of pants into compartments for slacks, jeans, khakis, workout pants, etc.
Hooks
Hooks are usually about an inch wide on a wall or door but add several cubic feet of extra storage space. Use hooks to store accessories low to the ground, on your closet door, along a spot of unused wall, against the wall behind hung clothing, and more! You can even install hooks for ties and necklaces on the trim around a door!
Door Rods
Besides the occasional full-length mirror, little of practical use ends up on a door. Borrow features from the best closet designs in Atlanta and put a closet door to good use. Hang clothing, accessories, luggage, and more on both the inside and outside of your closet door to make up for a lack of storage potential inside.

Shoe Shelves
A good closet system for Atlanta homes should take advantage of the lower third of a closet. Most basic closets are optimized for storage at and above waist level, but what about your feet? Don't leave this space open for dirty clothes and hampers; fill it with space-saving organization tools like shoe shelves. How easy would it be to slip your feet into shoes that are stored at ground level so you can start your day in style?
Custom Furniture
Sometimes in life, professional intervention is necessary. But when it comes to closet installation for Atlanta homes, professional help can be fun! Closet designers and contractors can build custom, stylish furniture for your exact closet so that—no matter how small or oddly-oriented it is—you can store and organize your belongings conveniently.
Use these 6 tips to add even a small modicum of storage space to any home. Even better, if you use these tips wisely, you can totally transform your closet into the optimal storage space! Rely on professional closet designers for advice and custom features to develop maximum closet storage in Atlanta.