5 Elegant Walk-In Closet Ideas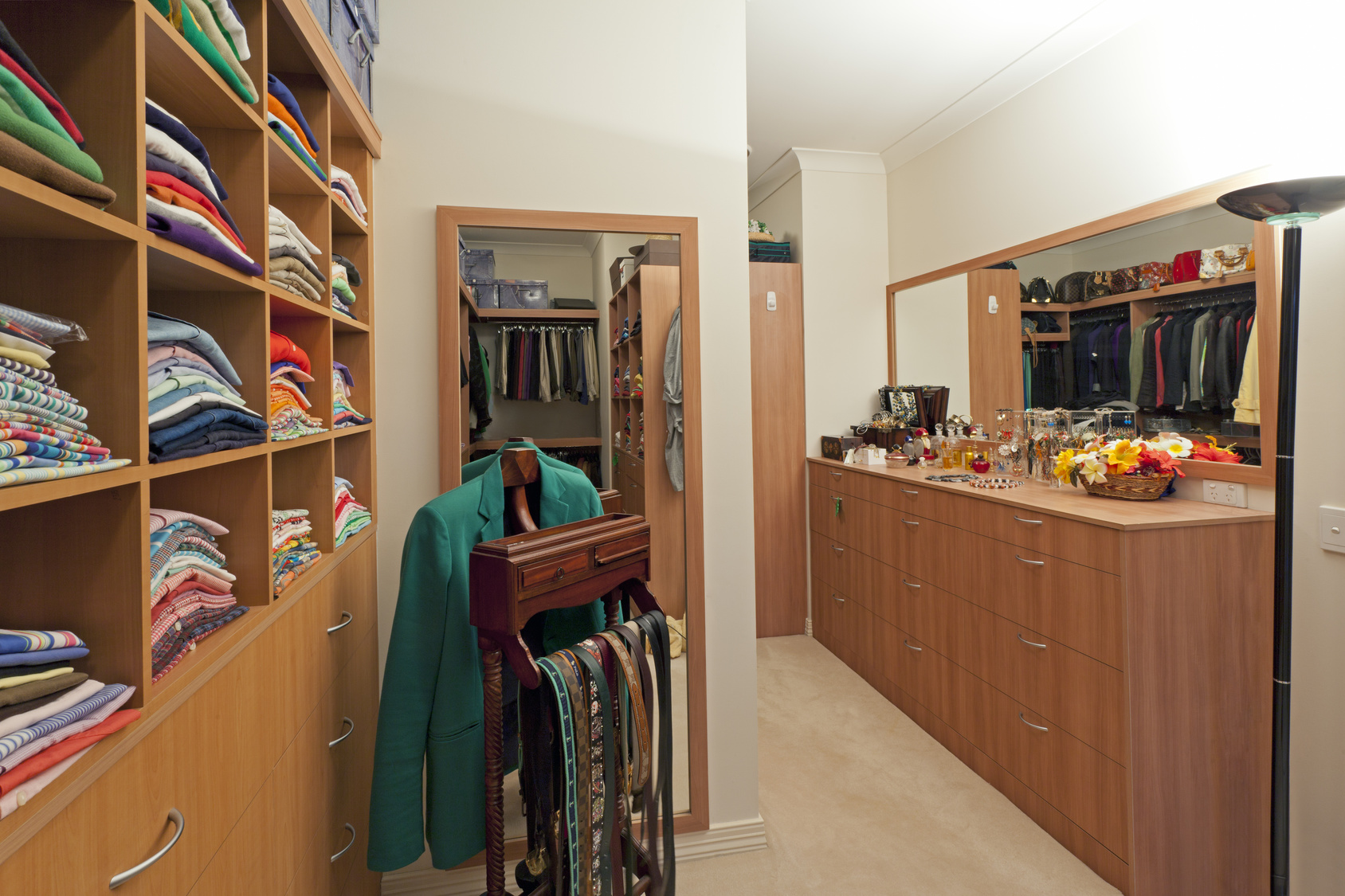 The average American closet looks like a hopeless nightmare. Clothes and shoes are strewn about, stored items pile on the floor and up to the ceiling, and finding anything you might need on short notice is a futile effort.

Thankfully, there are expert solutions to these storage problems (and we don't mean therapy). We, as closet designers in Atlanta, want to share some helpful ideas for improving your closet, all based on thoughtful planning and the belief that your closet deserves to look as good as any other room in your home. Here are 5 ideas you can incorporate into your walk-in closet design in Atlanta.
Good Lighting
Don't walk into your closet and flip a switch to a bare light bulb—good clothing deserves good lighting. Think of the difference between lighting in a grocery store and a high-end clothing store. Light up your closet like the latter and use sconces, an elegant ceiling fixture, recessed lights, and even shelf lights to make a dramatic statement as you enter your wardrobe.
As a general rule, light that is slightly yellow-orange (like sunlight) registers as more pleasant on the eyes than white, fluorescent light (like office light). Add appropriate light fixtures for an elegant closet.
Great Organization
Often, the difference between ordinary and elegant rooms lies in perfect organization: uncluttered spaces, proper placement of a room's contents, and hidden storage. When it comes to walk-in closets, achieving this is simple. Group all of the following together in your closet:
· Everyday shirts and tops
· Sleeping clothes
· Socks
· Undergarments
· Shoes
· Pants
· Jeans
· Outerwear (coats, jackets, etc.)
· Business attire
· Formal attire
· Ties
· Belts
· Purses, bags, and briefcases
· Other accessories
Keeping like items together vastly improves the appearance of your closet. In terms of organizing these pieces neatly, see below.
Custom Pieces
I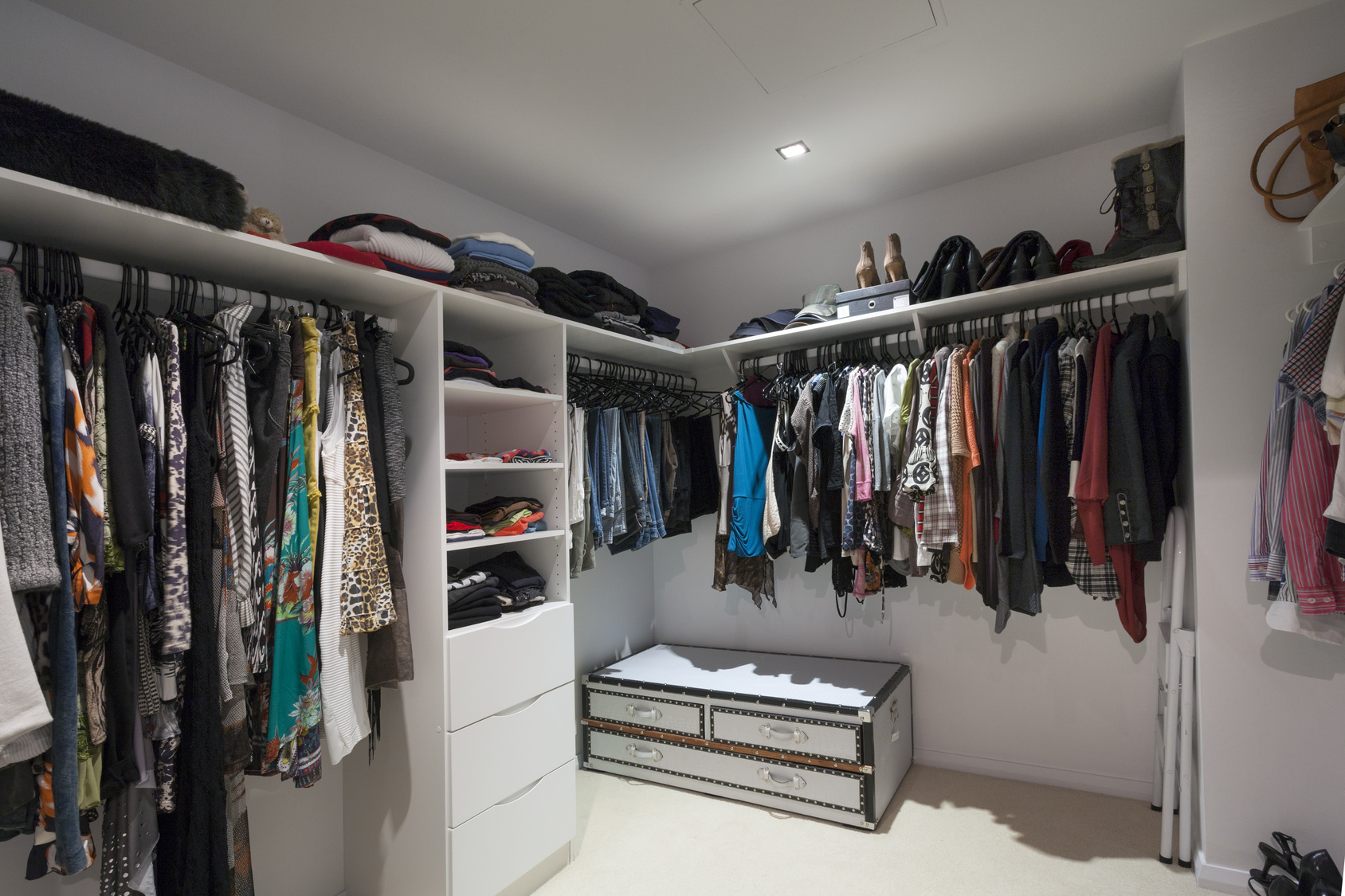 nvest in custom, built-in furniture for your closet. Dressers, shelves, racks, and armoires can be constructed directly inside your closet to store all of your clothing and other possessions neatly in designated spaces. Due to excellent craftsmanship and personalized design, these pieces also look great, too. Find experts in closet design in Atlanta to add specialized storage furniture and other features to your walk-in closet.
For design ideas, consider the design of your bedroom. What material makes up most of the furniture? What color is it? How would you define your personal style? Incorporate these tastes into your custom storage furniture.
Seating
A contemporary and popular alternative to the old-fashioned "dressing chair" of the past, a comfortable ottoman or bench is an elegant addition to any walk-in closet. Find a spot in the center of the closet to place an approachable seat where you can lay out possible outfits, sit to put on your shoes, and more. It makes a huge difference in making your closet feel less like a storage room to be hidden and more like a fine addition to your home.
Architecture You Would Expect in Any Other Room
Do not forget the details that make your foyer, living room, and kitchen special. Trim, baseboards, paint, and sleek furnishings (built-in or otherwise) belong in a walk-in closet, too. These features make for a beautiful and impressive closet. Add finishing details to any walk-in closet and it will instantly improve.
By the way, taking this amount of pride in your closet will also make it more organized. When your closet looks good, you will be neat enough to keep it that way. It just takes a bit of research on
walk-in closet design in Atlanta
to achieve a closet worthy of the stars--one that appeals to your tastes, clothing style, and storage needs.