Creative Storage Options That Work in Even the Smallest Spaces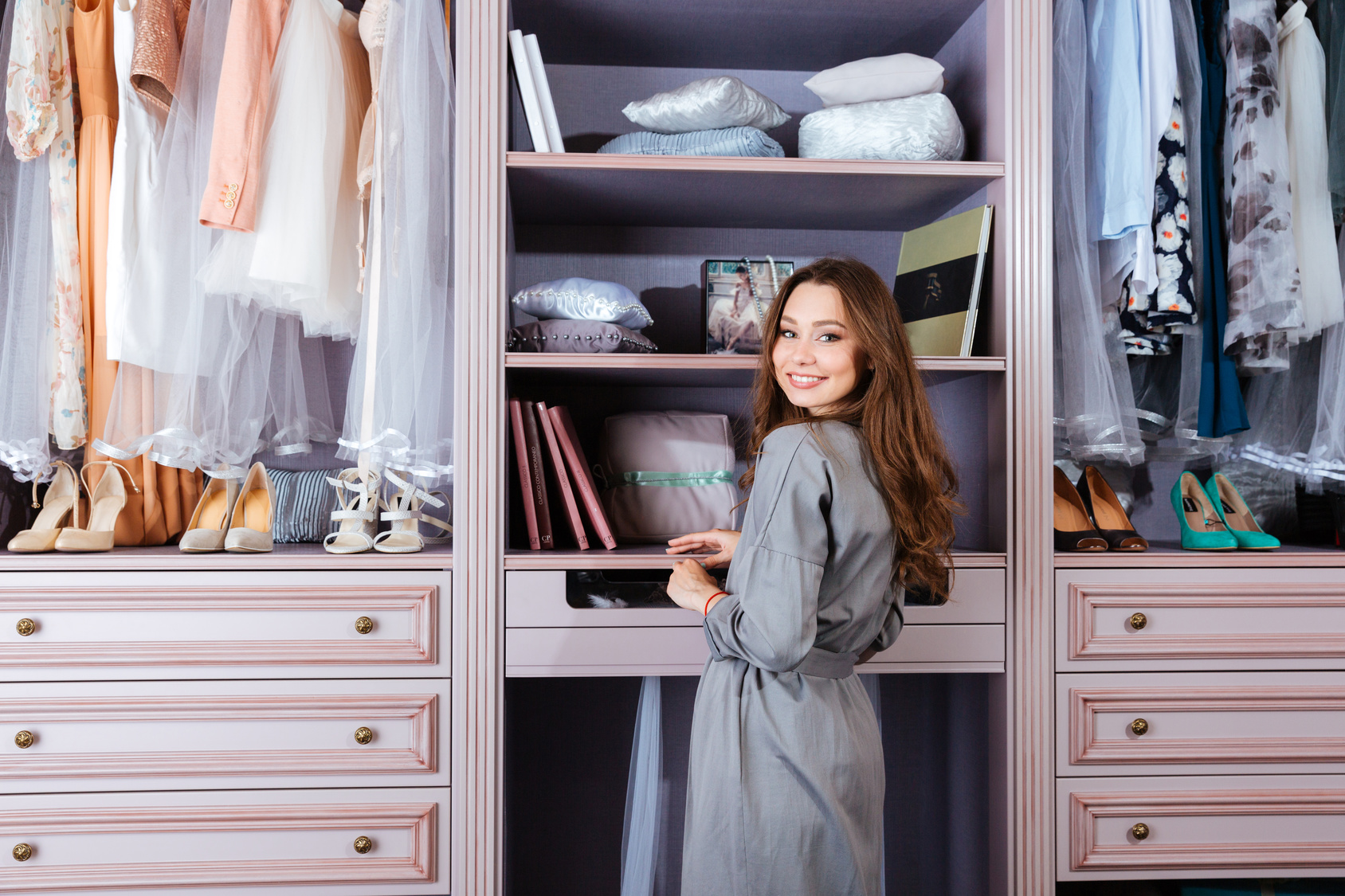 Not every home has a walk-in closet in Atlanta. In fact, many homes fall short in the amount of storage space available. There just never seems to be enough room. When every closet in the house has reached its maximum capacity and the only way they can be used is the shove-stuff-in-and-slam-the-door technique, it's time to figure out some better options.
There are custom closet ideas and solutions that will make your life much easier. Not only that, these options are creative and unique ways to address the storage issues many people face: small bedrooms, tiny closet spaces, or no closet space at all.
The Closet-Less Room
It seems logical that a bedroom would have a closet, but that isn't always the case. Some small bedrooms lack a storage space of any kind, and the room just isn't big enough for bedroom furniture and a wardrobe cabinet. Here are some ideas to work around the issue:
· A behind-the-bed clothes rack mounted on the wall creates a functional and creative solution for rooms with no closet space, using the same custom closet design organizing systems that are used for walk-in closets. The headboard is the closet, and the hardware is mounted on the wall. A clothing rod in the middle provides space for hanging clothes, with rows of shelving that extend along the wall on either side of the rod. Baskets and sliding drawers can be added to allow for additional storage. If the exposed closet is too revealing for you, consider adding a curtain to hide its contents.
· Add shelving along the upper perimeter of the bedroom to provide space for books, knickknacks or storage baskets to not only create additional storage, but an interesting design element as well. Don't waste the space between the top of the door and the ceiling—add a storage shelf.
· Create a corner storage space by adding clothing rods topped with shelves above them. Instead of drawers, use decorative boxes or baskets.


Teeny Tiny Rooms
A bedroom or another ultra-small room in the house can be transformed in a variety of ways. Is the bedroom one that is being used, or is it sitting there as a potential guest room or junk room? It doesn't make sense to waste the much-needed space. Consider one of these creative transformations to make better use of the room:
· A too-small bedroom could instead become an organized and creative solution for clothing and other personal treasures. Create a walk-in closet that allows you to add a plethora of amazing storage options including pants racks, multi-tiered clothing rods, vertical shoe storage (no more crawling around on the floor of the closet looking for matching pairs), and a variety of shelving options and customized drawers.
· By adding beautiful custom closet storage design elements, the room won't look like a storage room. It can be transformed into a relaxing and beautiful dressing room with state-of-the art LED lighting options, mirrors, and a comfy chair or two.
· Turn that tiny space into a hobby room, complete with shelves along the walls, pegboards for hanging tools and a nook large enough for a sewing machine or a creative workspace. Consider adding a half wall of drawers that can be labeled and used to store crafting materials.
Custom closet design ideas in Atlanta
aren't limited to just closets. These systems offer amazing options for any under-utilized spaces throughout your home. A custom closet designer can offer ideas about transforming those under-used spaces in your home.