7 Features to Consider When Designing a Custom Closet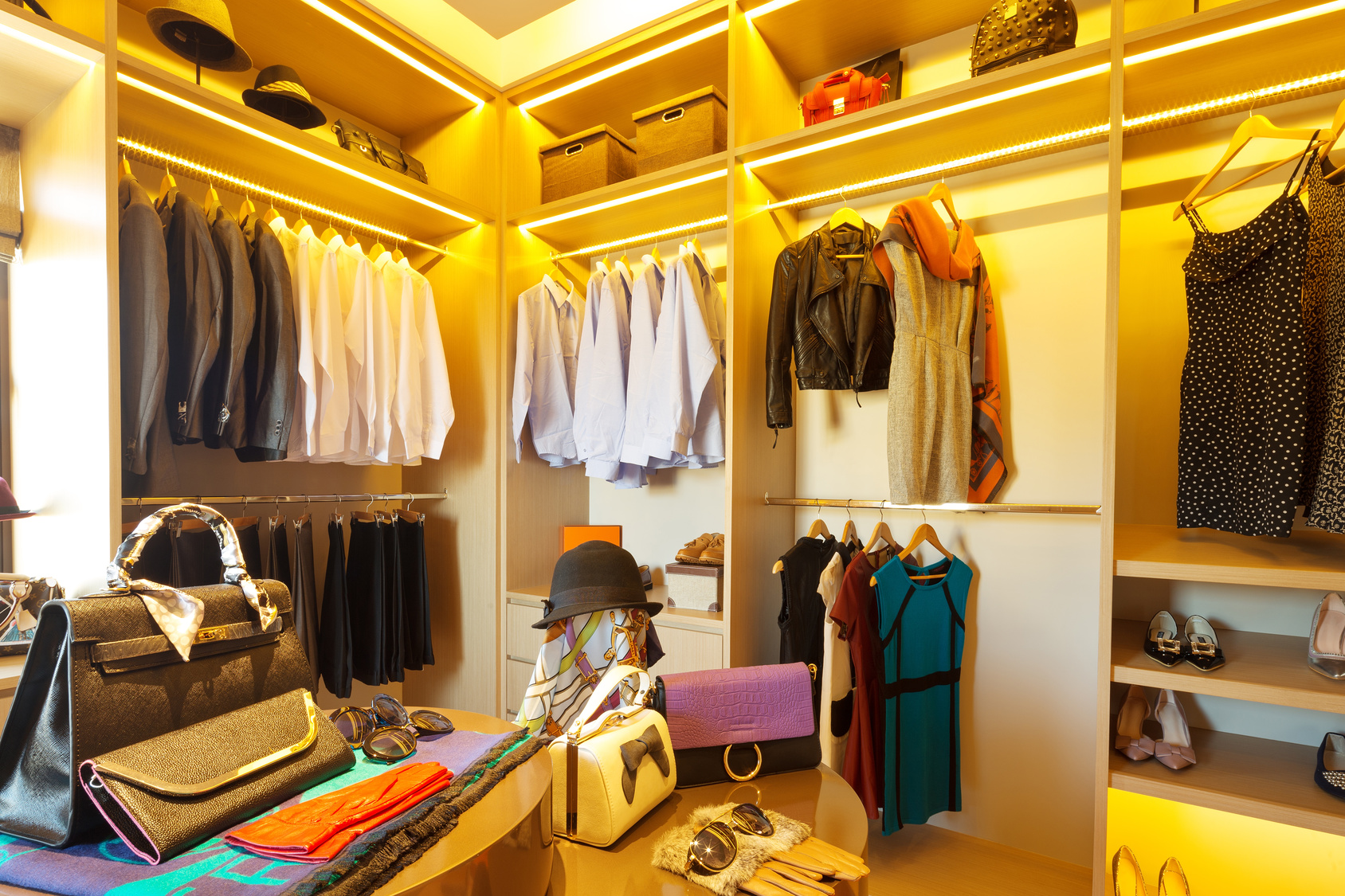 A closet is not just a place to hide things away: it is an essential room for any home or business. It is where you hang up your valuable coats, keep treasured goods hidden away, store unused electronics safely, and much more. A home bedroom closet, above all, holds precious space for everyday needs.
But a having a good bedroom closet hinges on a few important elements: functionality, spaciousness, smart design, beauty, and custom features. That is why you should order custom closet systems in Atlanta. A custom closet will be optimized for your exact needs and for the exact layout of every closet in your home or office.
Before you begin re-organizing and perfecting every closet in the building, consider these 7 excellent features to incorporate into your custom closet designs in Atlanta.
Extra-Long Hanging Rods
One of the greatest problems with any closet in the country is a lack of hanging rods. Several wall-to-wall rods can hold your casual wear, formal wear, and everything in between—all while taking up mere centimeters each. Every walk-in closet in Atlanta needs custom rods for optimal storage.
Padded Jewelry Drawers
If you want inspiration or custom closet design ideas in Atlanta, look to padded jewelry drawers for a true stroke of genius. These specialized and safe drawers keep watches, earrings, necklaces, rings, and any other precious gems neatly tucked away. Not only do these drawers keep men's and women's jewelry out of sight, they prevent you from losing expensive accessories.
Accessory Racks
Ties, hats, purses, scarves, and belts deserve more than to be squished between shirts on a hanging rod. You have already invested in these materials; why not protect them with their own dedicated storage racks? Even better, these racks improve your organization by categorizing your accessories. You can even place them strategically in your custom closet so you can get dressed quickly without forgetting any essential accessories.
Laundry Hampers
If you are older than 18, you need somewhere besides the floor or the top of the washing machine to store soiled clothes. Keep them in hampers to make your closet neat and odor-free. A custom closet design can include built-in cabinet space to hide a hamper. Just toss in your clothing and forget about it until laundry day.
Shoe Shelves
When you invest in custom closet organizers in Atlanta, shoe shelves should be among your first requests. Don't crowd your foyer or laundry room with shoes. Even worse, you should never stack shoes on top of one another—imagine the kinds of things you step on when you are out in public! Keep your shoes safely packed in condensed shelves. Whether you only shop practically or are a dedicated shoe aficionado, shelves can be custom-constructed for your needs.
A Centerpiece
Centerpieces not only draw visual interest into the center of a space, making it appear larger, but they have a variety of smart and practical uses. A center seat is perfect for putting on your shoes or fixing your buttons. A center island, meanwhile, is perfect for folding clothes and can even include storage cabinets.
Sliding Mirrors
Getting dressed without a mirror is like trying to drive with your eyes closed: You need to see what you're doing. Most traditional mirrors are extremely large and take up necessary wall space, but a customized walk-in closet in Atlanta can include a modern sliding mirror. These features are often only about 4 feet high, and, best of all, you can slide them into a hiding slot so that they do not waste valuable storage space. Also, keeping mirrors tucked away keeps you safe from running into a few years of bad luck.
Custom closet designs in Atlanta are the perfect solution to your storage woes, no matter how much or little space you have to work with. Even the smallest closet can be improved with some of the 7 above storage-saving features.