6 Hacks for Organizing Your Closet Storage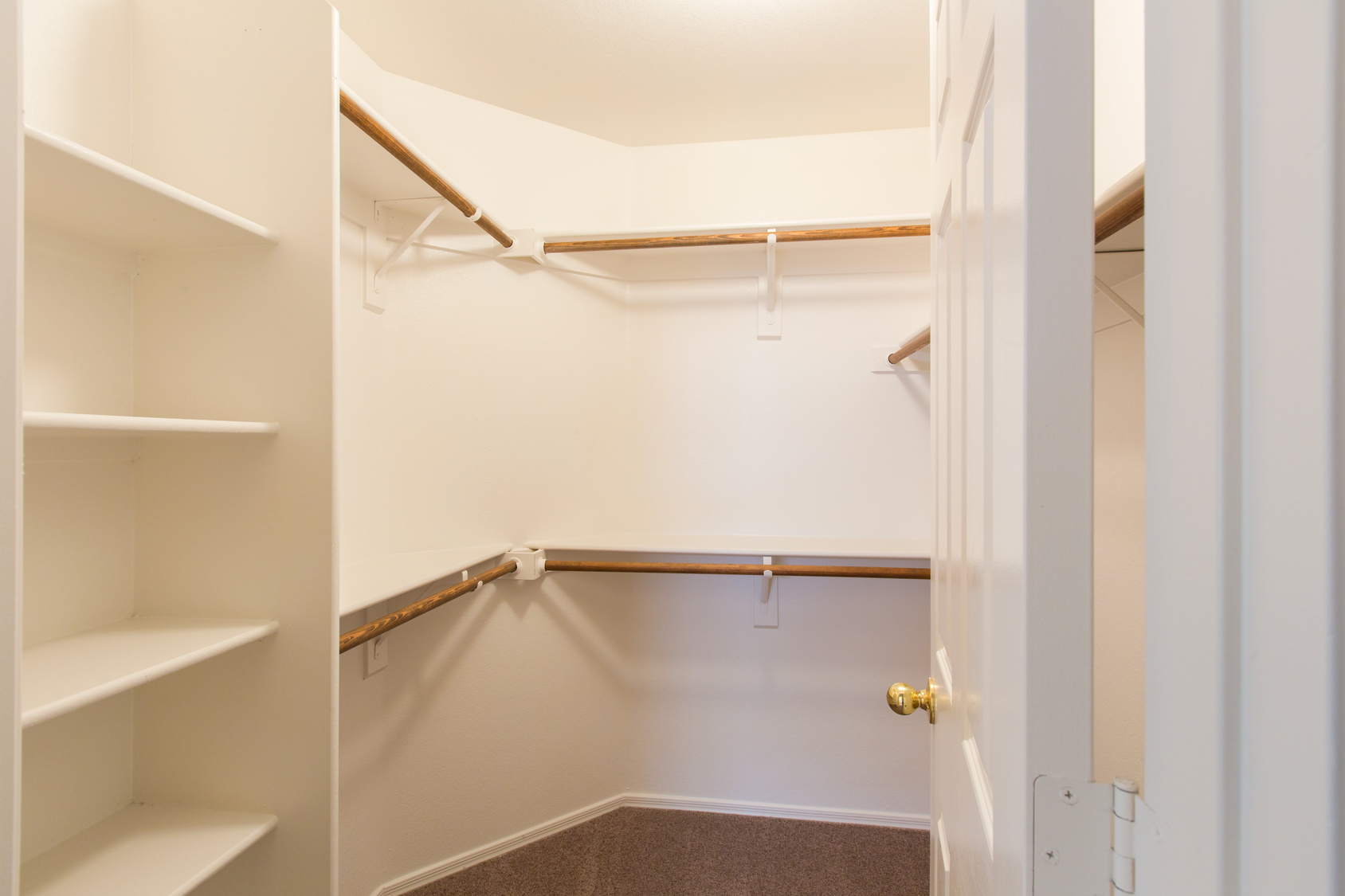 Everyone wishes they had just a little more room in their closets, or that there was a better way of keeping them organized. Luckily, there are many ways to keep your closet more organized, from simple hacks to custom closet ideas in Atlanta. Here are 6 ways to maximize your closet storage in Atlanta.
Fit More Hangers
There are plenty of ways to make the most of the tension rod that hold your clothes. For instance, slip a soda tab or sturdy chain over the top of a hanger and use the extra hole or the rest of the chain to hang additional garments. With some closet designs in Atlanta, you may even be able to install a second tension rod below the first to double your space.
Hanging Bags
Once you have the extra space on your closet rod, make use of it by hanging more than just clothes. Put large tote bags on a hanger or two and fill them with odds and ends like scarves, hats, and anything else cluttering up your floor. Try to keep like items in the same bag so you know exactly where everything is.
Use Your Walls
The best way to make the most of your closet is to use as much of your wall space as possible. An easy way to do this is by installing pegboard or nails where you can hang bags, belts, scarves, jewelry, and much more. If you're starting from scratch and looking for closet design ideas in Atlanta, find designs that maximize your wall space so you'll have plenty of room for storage later on.
Install Shelving
For larger closets, small shelves make a great way to maximize your storage space. This is a great idea for a walk-in closet design in Atlanta. Metal racks or even small bookcases are perfect ways to keep your shoes, sweaters, and other items off the floor. Keep them neatly organized with shelf dividers or by folding shirts into smaller boxes like shoe boxes. Shelves with drawers are convenient, because they let you use deeper shelves while still keeping everything easily accessible.

Organize Your Linens
If you have plenty of linens filling your closets, it can be hard to know which ones go together. To correct this problem, an easy solution is to store your sheets neatly inside the appropriate pillowcase so the whole set stays together. Pin a label with the sheet size onto the pillowcase for sets you don't use as often.
Use a Door Rack
Door racks are an easy way to use every inch of space in your closet. They're especially useful for small closets, where space is at a premium. If you don't have too much space, use the back of your door to hang thin items like belts or a couple of sweaters. With a little more space, you can use a hanging shoe rack to get dozens of shoes off the floor and into neatly organized cubbies. Or use your door rack for other items like lotion, makeup, or anything else you can think of. With a little creativity, your storage possibilities are endless!