5 Ways to Customize Your Closet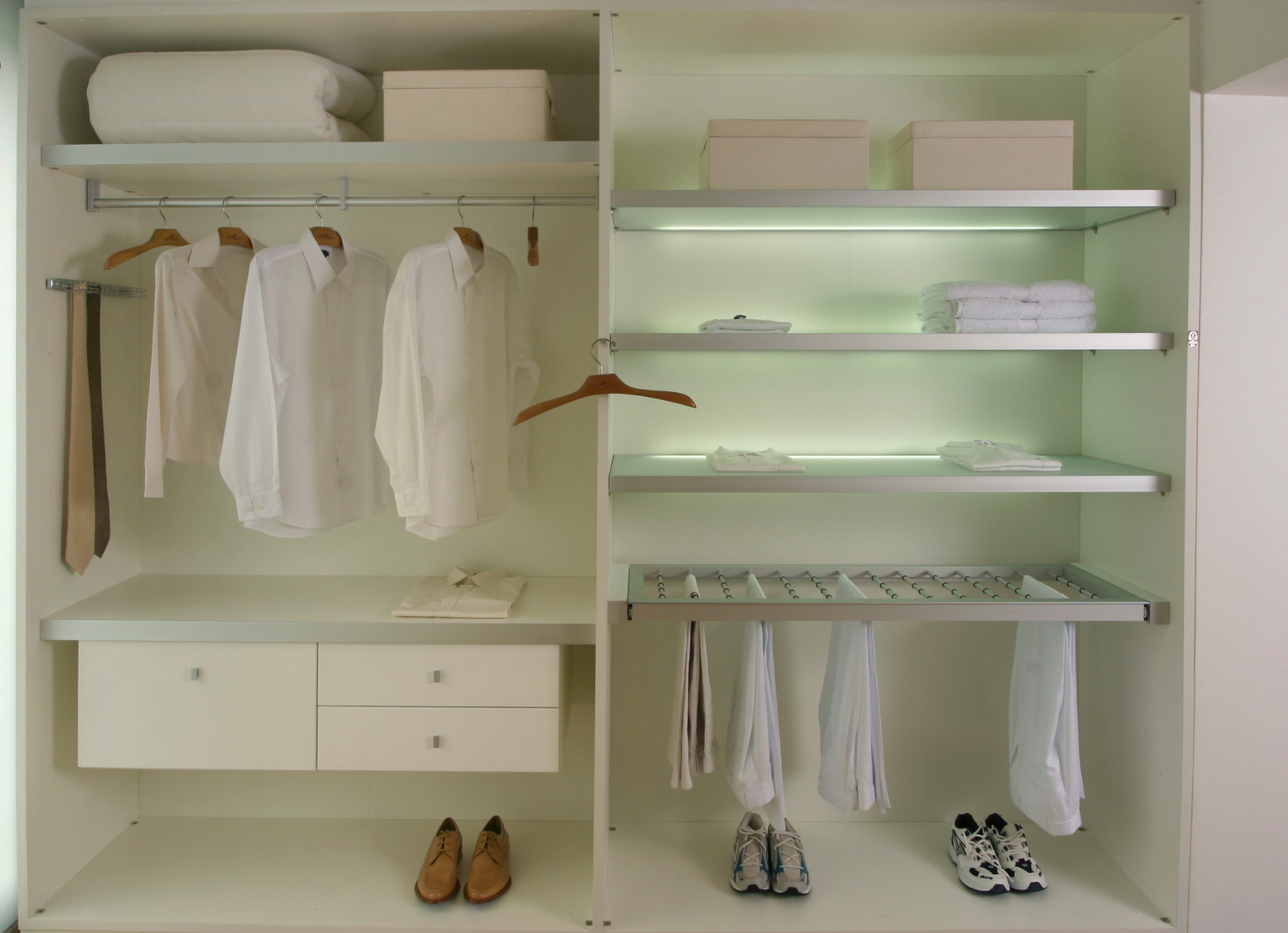 Your closet should be more than just a storage space. It should be a room that is equally as stylish and organized as the other areas of your home. If your closet is a bit lackluster, it's time to customize it. Whether you are looking to do a complete overhaul or just add a little bit of flair, here are a few ways to make your closet system in Atlanta your own.
· Go boutique. One of the hottest trends in custom closets right now is the boutique design. This type of custom closet is built to resemble a high-end store. With sleek finishes, display cases, and beautiful woodwork, it's the perfect way to feel like you've stepped into your favorite boutique every time you walk into your closet. Whether you choose a modern, masculine boutique closet with dark wood, mirrored cabinets, and neutral carpets or something more feminine with white cabinets, leopard prints, and pops of pink, this style of closet is perfect for everyone.
· Don't be afraid of wallpaper. Wallpaper is making a huge comeback. This wall accent is no longer just for your grandma. Instead, it's the perfect way to spruce up your closet. With so many different patterns, it's easy to choose one that matches your personality and compliments the style of your space. With wallpaper, you can choose to line the shelves themselves, the walls behind the shelves, or to put it up on an accent wall. No matter how you decide to use it, wallpaper is the perfect way to bring your closet to life.
· Design for your needs. When creating a closet, it's important to design it around your needs. If you are a shoe lover, make sure that you have plenty of space to accommodate your footwear now and as you expand your collection. There should be storage for your accessories if you love jewelry and plenty of hanging racks if you have a lot of button up shirts or suits. Use your space strategically. In the end, you want to have as much space as possible to store all of your belongings neatly.

· Mix up the hardware and cabinets. To create a high-end, customized look, combine different closet elements. Install more than just hanging racks. Instead, add cabinets, cubbies, hanging racks, and drawers. Coordinate the hardware to ensure that the styling is fluid throughout your closet. Not only does this give off a classy look, but it gives you different storage options for all of your accessories, shoes, and clothing items.
· Add your personality. The clothing that is hanging in your closet reflects your personality. Why shouldn't your closet also reflect your personality? Add picture frames, flowers, vases, chairs, or rugs to make your space your own. Not only does this create a stylish ambience, but it will make you happy every time you step into your closet.
There are many different custom closet ideas in Atlanta. To ensure that you are satisfied with the end result, hire a professional to handle your design. With their expertise, you'll end up with a closet that reflects your style and that you love to spend time in.