4 Ways to Design a Custom Closet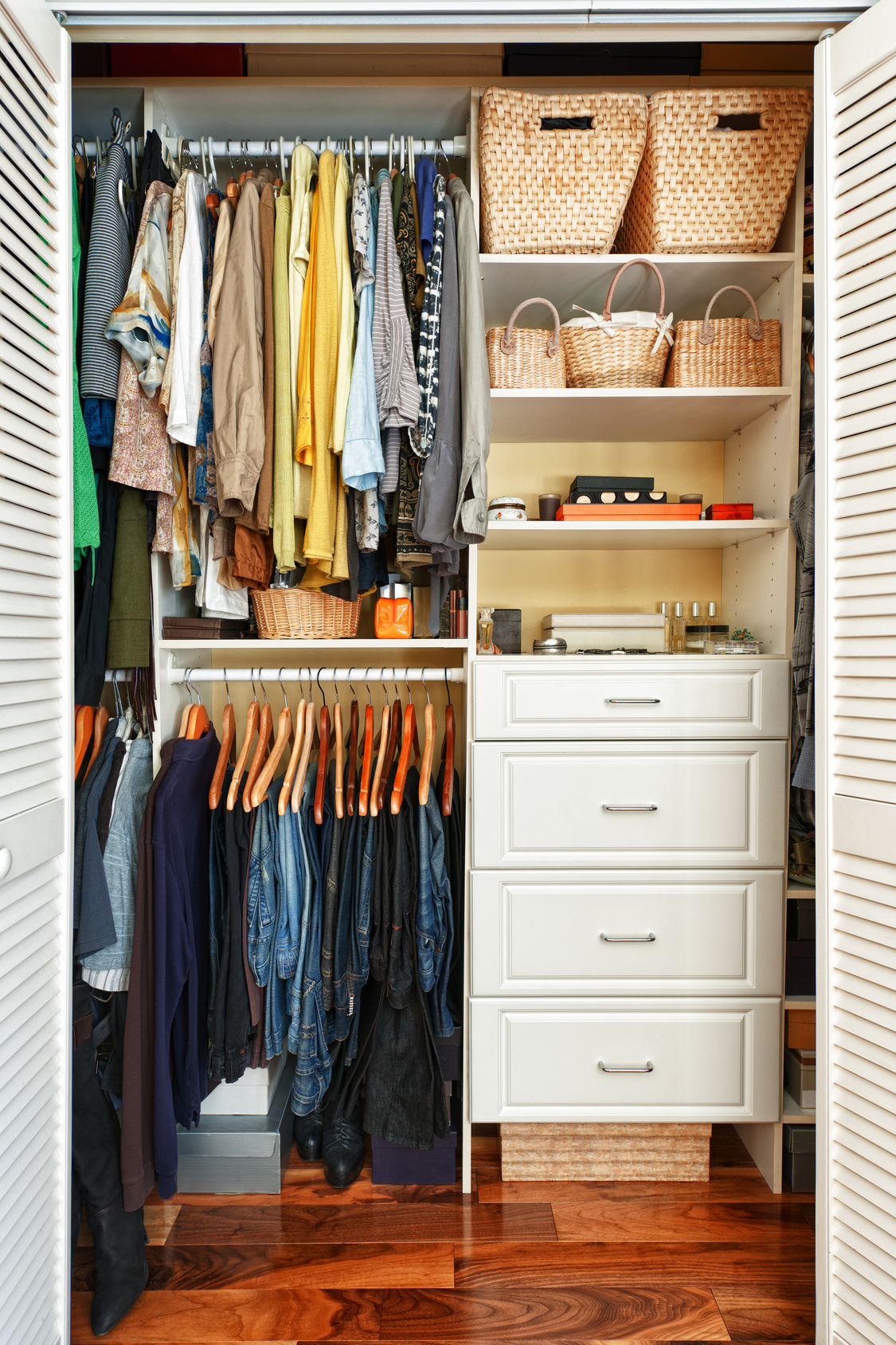 Whether you have a little bit of closet space or a lot, there are smart ways that you can make the space work to your advantage. To make the most of your closet space, be sure to take the following steps into consideration. Doing so will ensure that the closet you come up with works for you for years to come.
Come Up with a Plan
First, come up with a plan for your closet. Is it going to be used only for clothes or are you going to store other things in it too? Do you need the closet to go all the way to the ceiling or do you need everything at eye level? It is important to ask yourself these questions before you get started so you can build a blueprint of your closet much like you would build a blueprint for a custom home you were building.
Work with a Professional
Fortunately, you don't have to go it alone when coming up with a plan for your custom closet. It might sound odd to work with a professional to help you design a closet. However, doing so makes sense given the fact that storing your things long-term and being able to find them when you need them every day might not be clear to everyone right away. Everyone has different needs and a professional can help you identify your needs.
Be Realistic about Your Needs
You really need to be realistic about your needs before jumping into a custom closet project. You might really like the idea of having pegs for hanging up your slacks, but if you tend to wear blue jeans every day that you fold up and stuff in a drawer, this might be a waste of your money. Make sure when coming up with a plan for your custom closet that you are able to separate what you really need from what you just think looks neat.
Choose the Best Materials and Methods
There are a lot of different ways to design a custom closet and a lot of different styles and materials to choose from as well. In your work with a professional closet designer, have them review some of the following ideas with you to identify whether one of these might work with your vision and your budget.
Closet Kits: Closet kits are typically purchased at home improvement or design stores. Although they may have some customization available, there are others that have a set way to put them together. Either way has its benefits. You can probably put a kit together yourself, and you don't have to have a lot of creativity to make something like this work for you.
Wire Shelves: Wire shelving is an inexpensive way to dress up and organize your closet. This is advantageous in that the shelving is pretty inexpensive and easy to install. It can also be cut custom to your closet's measurements.
Laminate Shelving: Another option for your closet is laminate shelving, which looks great and is still pretty inexpensive. A laminate kit might have closet rods, drawers, and hanging pegs for complete customization.
Ultimately, designing a custom closet should be fun. The best way to approach the project is with some creativity and an adventurous spirit. Hiring a professional for closet design in Atlanta is a great idea for help along the way or just to help you get started.