3 Smart Ideas to Get the Most of Your Closet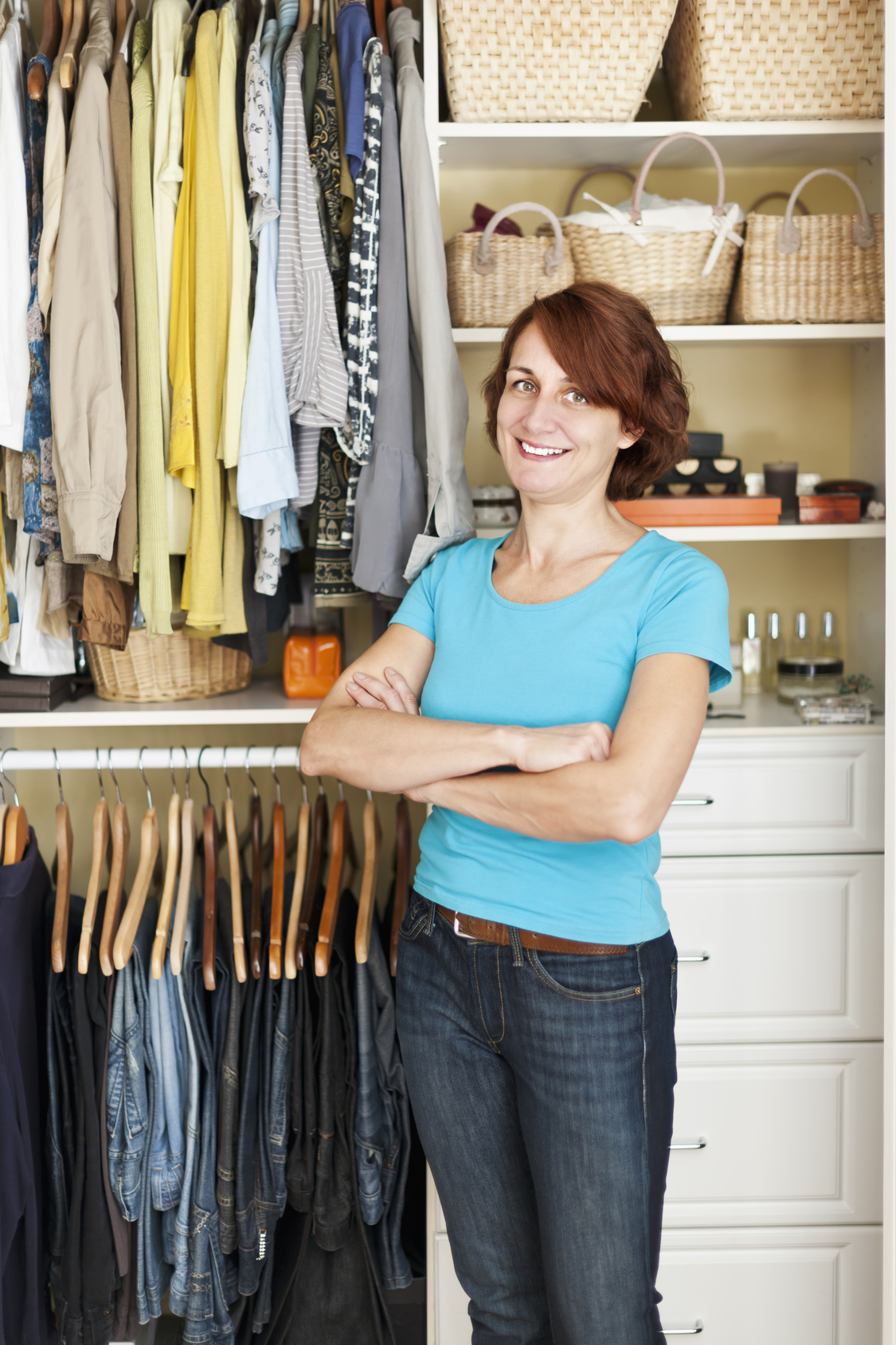 Are you looking for ways to enhance your clothes closet without spending money on a contractor? There are lots of simple and easy ways to get more value from your closet just by rearranging shelves and small additions. Here are 3 ways to personalize your closet.
Personality
Many people simply use their closet like they would a very large hamper, even though they have a set style of clothing they prefer and a larger number of specific fabrics or outfits. While it can be tempting to fall into the bad habit of simply placing your clothes where they have always gone, how many of those outfits do you really enjoy wearing? Do you have room for dress clothes that are rarely worn? Maybe you have lots of denim and need shelves for them to go in, but find yourself with lots of hanging racks. A trip to your local hardware store and a couple hours of work can make a huge difference when outfitting your closet to your specific needs. A dress-lover might need additional racks for hangers, while a shoe-junkie will need shelves or drawers to keep the pairs neat and orderly.

Space
Find out exactly how much space you have, and whether you really do need to add additional racks and bars before heading out. Folding, rolling, and categorization can save a lot of space as opposed to cramming everything in. Spending the extra time to figure out a good method of storing your clothes both extends the life of your clothing and keeps things ready to be put on without ironing or lint-rolling. Look at all the space in your closet that isn't being used. Are there big pockets where a shelf could fit? Are you putting socks in a drawer that would be better suited for shoes or pants? Utilize all the space possible before looking at getting a dresser, armoire, or additional racks in your room. If you have mounds of clothing piled in your room, look at what can be donated or sold. Make the most of the space you have provided before heading to the hardware store.


Preferences
Take a look at how much time you spend getting ready for the day, and think of ways you could make things easier. Do you have a mirror hung up in your closet, or are you running to the bathroom and back with every new outfit? Do you like having your shoes up off the ground, or are you okay with setting them all in a basket? Asking yourself these questions can help put together an idea for what a dream closet might look like. Find ways to incorporate as much of your morning routine into your closet, saving both time and money. Also, be sure to have fun with your planning and research! Look up pictures of closet design in Atlanta online, look through magazines, and ask around for clever and space-saving ideas. Just be sure to give the clothes room to breathe to avoid pests and mildew!
Do you want to have a closet more closely suited to you and your needs? Take a couple hours to look at the clothing and fabrics you frequently pick out, the extra space you already have (or lack), and some preferences that you consider a priority for your morning routine. Research and look for professional closet designs today!